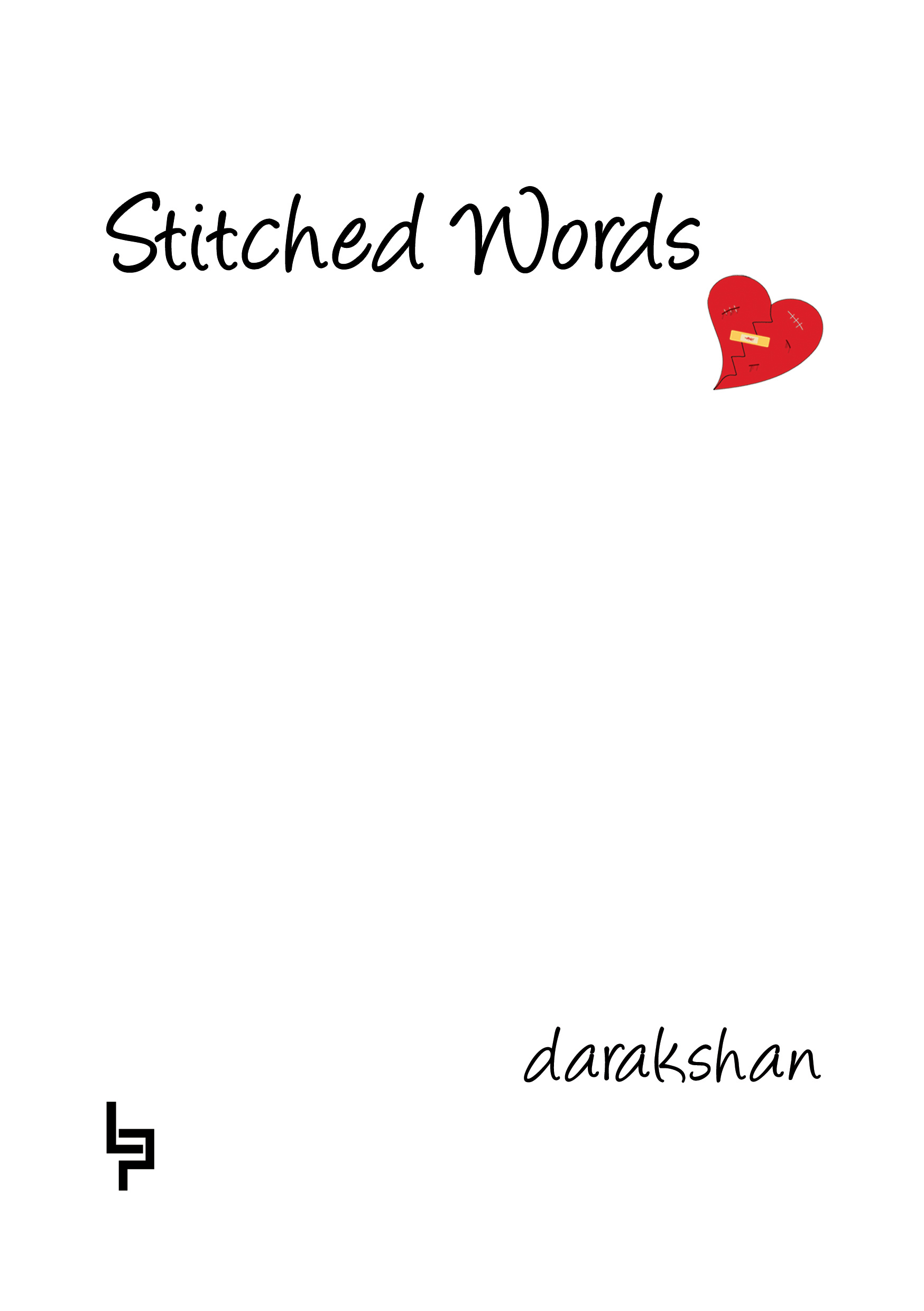 Stitched Words
Darakshan
Poetry
About the book
The dark self, the invisible sleeping beauty in me, the unreality of my own self… That's my poetry material, my echoes, my reflections. I am bursting words out of my dark side, the ethereal side splendid with the beauty of my Silence. This heaviness is crumbling the words out of me.
---
Details
Publisher
Lieper Publication Nayreen Farooq Verified Buyer
A big heartfelt thank you to the author and for writing this wonderful book. I can relate!!! Manzoor Khan Verified Buyer
The author understands heartbreak. Beautiful book really. Good luck. Sarah Preet Verified Buyer
A big hug to the author. I could relate with so many poems and two-liners. Come back with another book soon. All the loveee to you. Mukeet Reham Verified Buyer
Literally this book is one the best poetry books I have ever read. Waiting for your next books. Faizan Farooq Verified Buyer
Truly so heart touching. I wish the best for author and can't wait to see more. Mariya khan Verified Buyer
Wow wow wow... What a book ,No words to define how I feel reading this book,It literally took me to the journey of pain and ending at hope and so many life saving words... Author deserve much love for this book.. Go Girl you kill it.. Huzaif ahmed Verified Buyer
Incredible poems...Author is such a master in playing with words...This book is such a game changer.. Imaad Junaid Verified Buyer
I have no words to describe how I felt after reading the book. Totally brilliant Insha Inayat Jan Verified Buyer
Sundar poetry. The Author should keep writing such little beautiful 2 liners. Looking forward to reading more of her books. Best wishes (Insha Inayat Jan) Simran Jay Sharma Verified Buyer
Oh, girl! I cried after reading the kindle version. Beautiful, simple, and healing poetry. Rise and Shine. Owais Mushtaq Verified Buyer
I connected with the words. I would like to pass my appreciation to the Author. Good Luck and keep writing and improving... Mahira Altaf Verified Buyer
Just wow! I loved it...The choice of your words is amazing... 5 Stars from me.