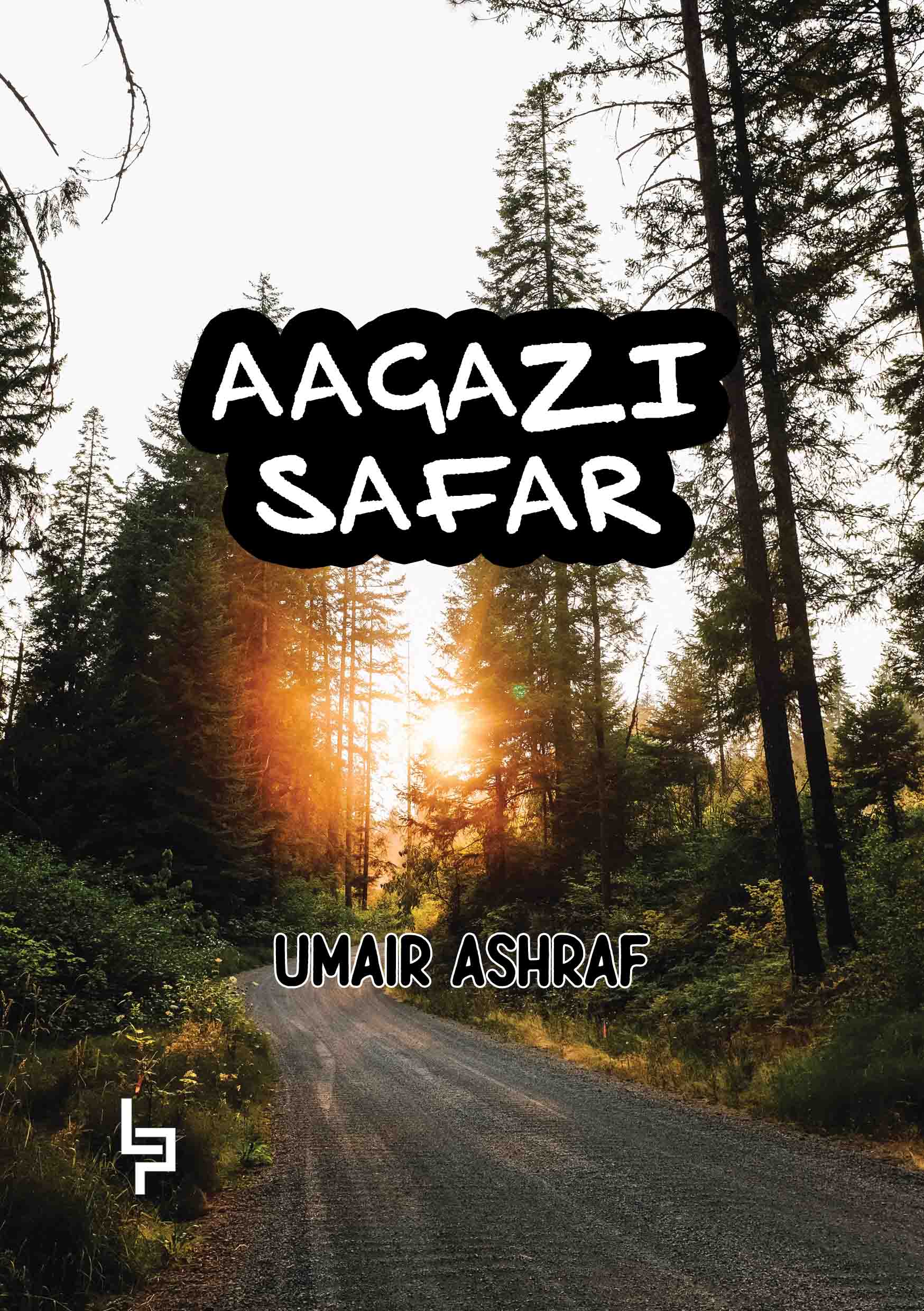 Aagazi Safar
Umair Ashraf
Poetry - Roman Urdu
About the book
Neend na aayi raat bar hum ya souchtai rahai Ya raah kis nai dikhayi jaha hum aakar phas gayai Rehbar nai ya raah dikhayi ya hum nai he kch galati ki Najanai ya zindagi kis moud par lai aayi
---
Details
Publisher
Lieper Publication
Genre
Poetry - Roman Urdu Emaan Verified Buyer
Doond latae hai andhairo Mai manxil apni.. Jignoo kbi roshnae k mohtaj nie hotae . . This book is really very good bro .may Allah bless uh. Kamran qayoom Verified Buyer
It was jus amazing combination of thoughts by umair ashraf.....i don't have words with which i could explain the purity and thoughts mentioned in the book "aagazi safar".......#exuburant❤️❤️❤️❤️ Hamim Rafiq Verified Buyer
Masha Allah Salute to you... N congratulations ...aagazi safar it's title will compel the people to go through this book.I m thrilled with joy to know this. The notion that I have about you is proving more than that. Allah bless you my dear and give more power to make your pen draw the insightful markings and the impact.. much love from my side Muskan Verified Buyer
Allah bless you dea....really appreciating this book is full of treasure ....more power to ua pen❤ Syed jibran Verified Buyer
These poems remind us to live undefended. To stand deliberately and consciously as witness of the present moment. To gaze upon existence from the place of divine intimacy. To reach out from that place to those who suffer. Living this way takes a lot of practise. will be a comapnion and guide leading us into deeper communication with the world UMAIR ASHRAF Verified Buyer
This is my first poetry book It is oll bcoz of almighty Allah and I m thankful to Lieper Publication Particularly CEO MR @FAHEEM BHAT who give me a Chance to introduce myself with peoples Plz support me and show some love I thnkuful to oll of Bisma Rehman Verified Buyer Iqra Gull Verified Buyer
This book is very heart touching.