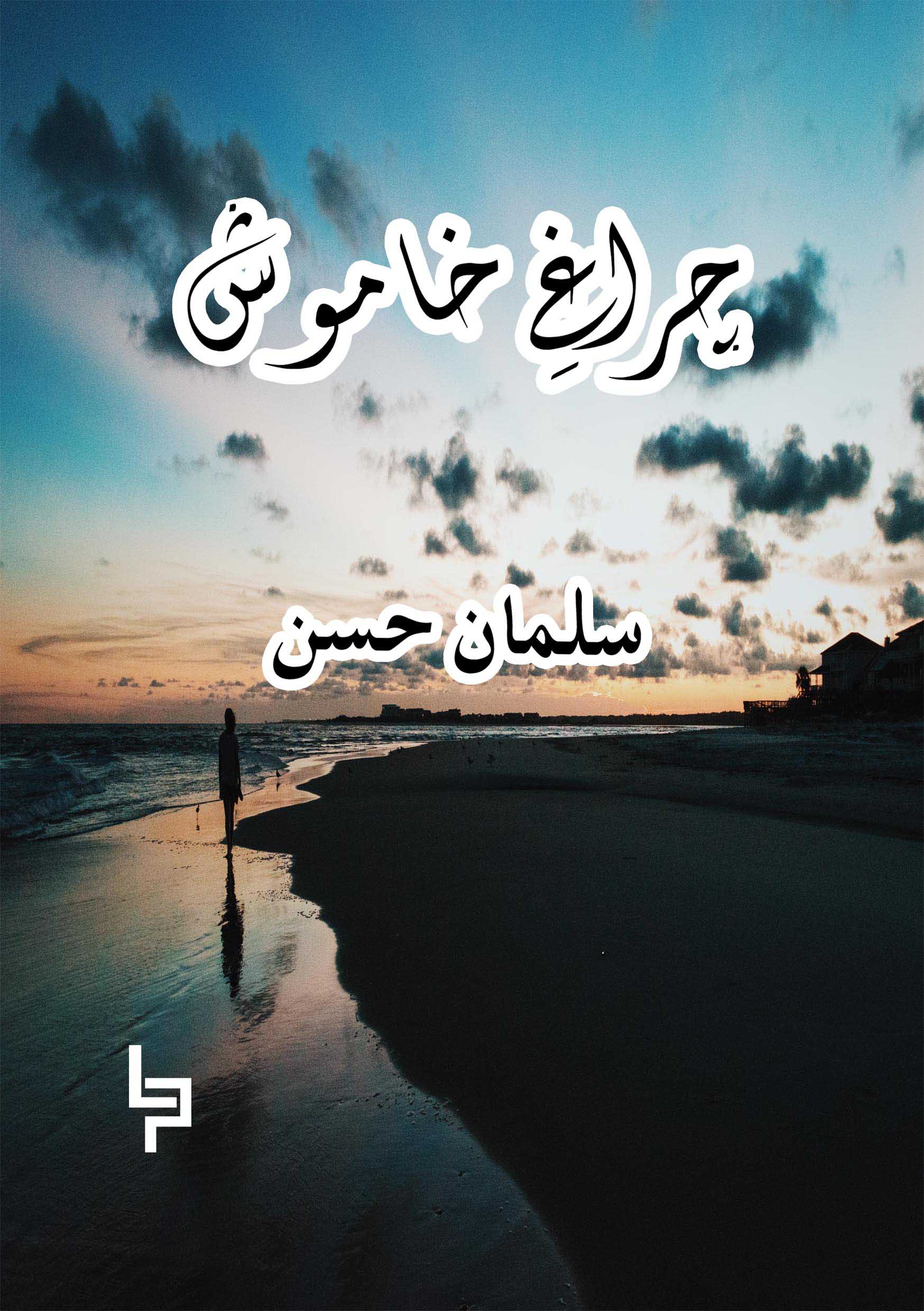 Chirag E Khamosh
Salman Hassan
Short Stories
About the book
---
Details
Publisher
Lieper Publication HADI hussain Verified Buyer
ماشاءللہ i have read this book it's very helpful for me Alia anwar Verified Buyer
salman used to tell me read it once and I did it Mashallah Brother Salman has written this book in a very beautiful way. What I loved most is Every character was introduced very well and every topic thrilled me even I finished this book in only one sitting on Sunday. Neelam nisar Verified Buyer
Amazing writing the book is lit thin i just finished in a day but didn't get bored for a single second,Salman is worthy to write more I will buy all his books Insha Allah. Hamid Verified Buyer
Amazing peace of work. loving this book. The stories are very interesting and touching my heart best wishes Haleema yaseen Verified Buyer
Iam amazed at how author has written this book very beautifully, I didn't get bored for a single second.if you start reading you will be tagged with this book, when I started reading I was so curious about what is happening next .its so thriller, Salman is an amazing fiction writer. Ashiq Hussain Verified Buyer
i am not a reader but i have read some of author 's stories i liked his work i have read zara's story before which was phenomenal outstanding when i started reading i didn't know i would enjoy as much as i did . keep going Adil gupkari (Badri) Verified Buyer
We call it ''KAHAR'' No more words Haaris Yousuf Verified Buyer
I'm not very interested in reading books. But it was my wish to read this book. When I read the story of BHAI and MOAT, I realized the relationship between brother. Not only that. The writer's concept is very different, which teaches us a lot about life After reading this book, I became interested in reading books And i would like to tell everyone to read this book once I wish you all the best in every step of your life and further career Keep it up. Keep going brother. Habib Hinna Verified Buyer
Recieved my parcel...exited to read Mesum Abbas naqvi Verified Buyer
brother Salman your name always brings back many memories.may ALLAH lengthen your life. I just finished the book right now, every topic has a tremendous concept I have read books but some of your work made me believe youth has a power to change the world this has become my favourite book I think all of us should read it once. Excellent work masha Allah Keep going.stay blessed Zahid rasool khan Verified Buyer
Just finished all topics ,I'm wondered..Salman has portrayed everything very beautifully..this book is self-help,inshort this has become my first favorite book..MOAT and BHAI are both phenomenal topics as everyone love them...much respect and love for author MR Salman Hassan...abaad Zulaikha jan Verified Buyer
Superb concept i just read this book the way the author wrote the concept of different ideas of life was amazing. And the other thing i realized after reading few paragraphs that the human being with great thing can extract the imaginery logical points in our real life that was really appreciable..great writer hatsoff to you ...Mr salman keep shining Syed deeba Verified Buyer
Just completed the book, I'm touched by its stories the author's imagination is beyond expectations , worthy to read. Abid hussain Verified Buyer
I read the 3chapters of this book ..when I read 3rd one when I started reading this chapter .in this chapter there is very different concept ....para by para there is different kind of concept I really want to appreciate authors imagination ...I have read plenty of stories ...but this type concept like Salman has portrayed in this story (Bhai) I haven't read .... this story has tought me the relationship of brother .....it's really different ...I think everyone should read this book ....coz in this book there is new and different concept........Salman Bhai I salute uh.🙌 Aayat zehra Verified Buyer
I don't read Urdu generally,but I read this book for the author Salman hassan,this book is amazing every topic teaches you a lesson.bhai and sajad are my favourite stories from the book. Muwahib murtaza Verified Buyer
I finished reading this book While reading I didn't got bored for a second I have read books from international best selling authors there books are really thick more than 250 pages the reader may get bore sometimes if the book is too lengthy your first book was great and brief each story in the book teaches you a lesson Muwahib murtaza Verified Buyer
Today I completed reading this book it is a nice collection of short stories in which every story will teach you a great lesson Mir Heena Verified Buyer
M not so much interested in reading but i read this book bcx it was my dream nd today it become true I just read first 3 stories honestly it is amazing the concept is good nd one more thing vn i was reading 3rd story tears come out from my eyes ..in sha Allah aftr completing this I'll add my further review about this book Bazil abbass Verified Buyer
I was having Soo many questions about creation...I read first chapter of this book (koi hai) and I got clear when I read (koi hai)...it's really amazing book.... I love it..❤️❤️❤️❤️❤️❤️❤️❤️❤️❤️❤️❤️❤️❤️❤️ Meelad majeed Verified Buyer
I Have read four stories ,the concept of every story is very different, I swear by God i have never read such kind of stories before moreover I'm fall in love with this book I think everyone should read this book.. Mir adeena Verified Buyer
I just read the first story the concept was amazing Altaf mehraj Verified Buyer
I love this book,every story is amazing