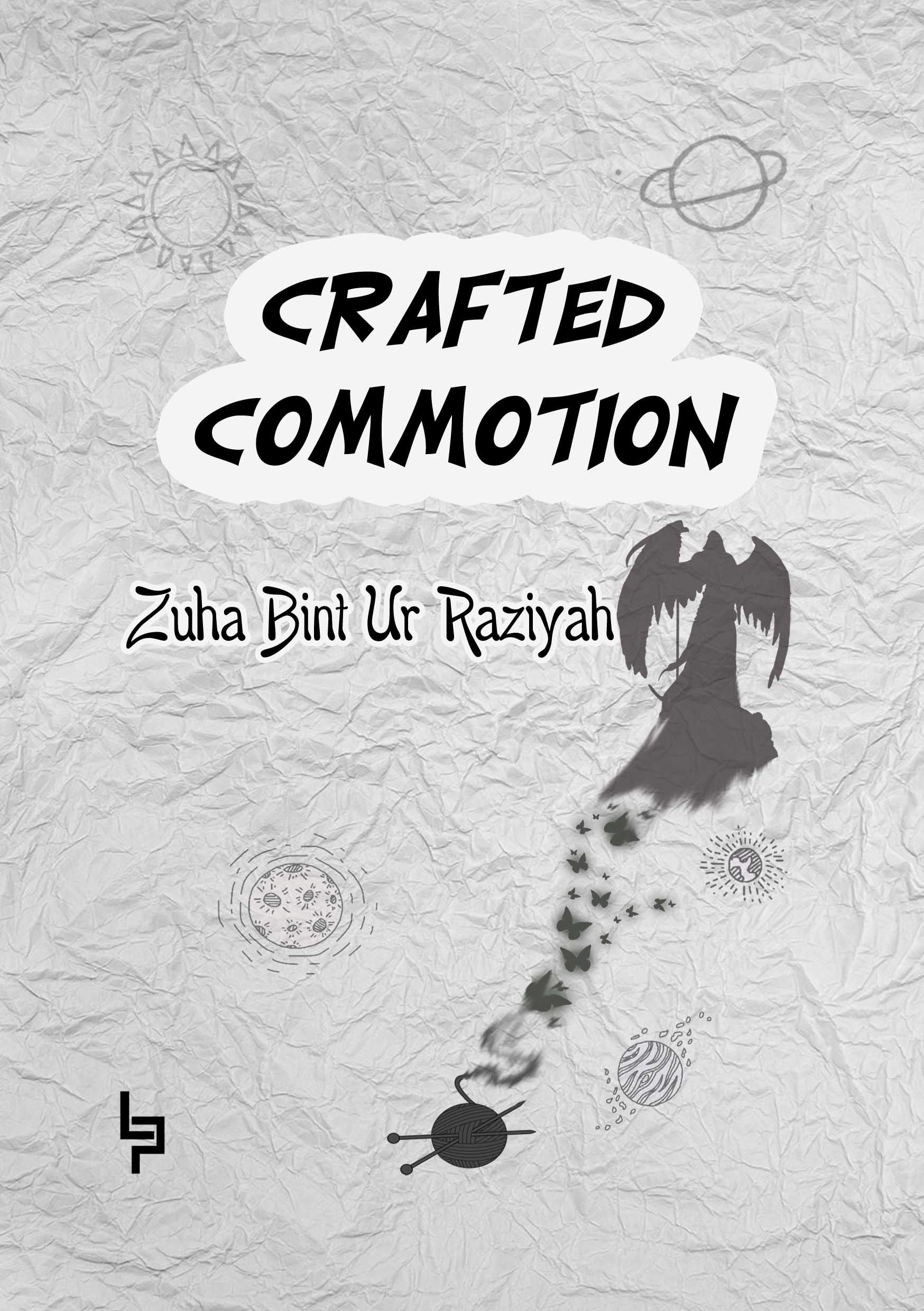 Crafted Commotion
Zuha Bint Ur Raziyah
Poetry
About the book
I write to those who find peace in sunsets. And spend most of their nights talking to the stars: those who run outside when it starts to rain. And love to take a walk alone in woods. And prefer books over movies: and those who find beauty first and sometimes, even ignore the flaws. To those who care, and who love selflessly… Even if they do not know how to show it. I write to them… In hopes that I am not alone.
---
Details
Publisher
Lieper Publication Fahad Verified Buyer
Must read! You gotta read this stuff. Bare minimum, it touches the soul if thats what intrigues you! I gotta admit, the write is trying to be quite honest in her poems and that's quite rare to find. Zunairah Verified Buyer
Emotions and thoughts expressed in beautifully articulate manner. The ideas are just as amazing. Keep it up. Hayat Chaudhry Verified Buyer meher shafi Verified Buyer
There are some beautiful poems. I could literally relate with so many of them. Kudos to the author. Faizan Verified Buyer
Amazing book with amusing writings.