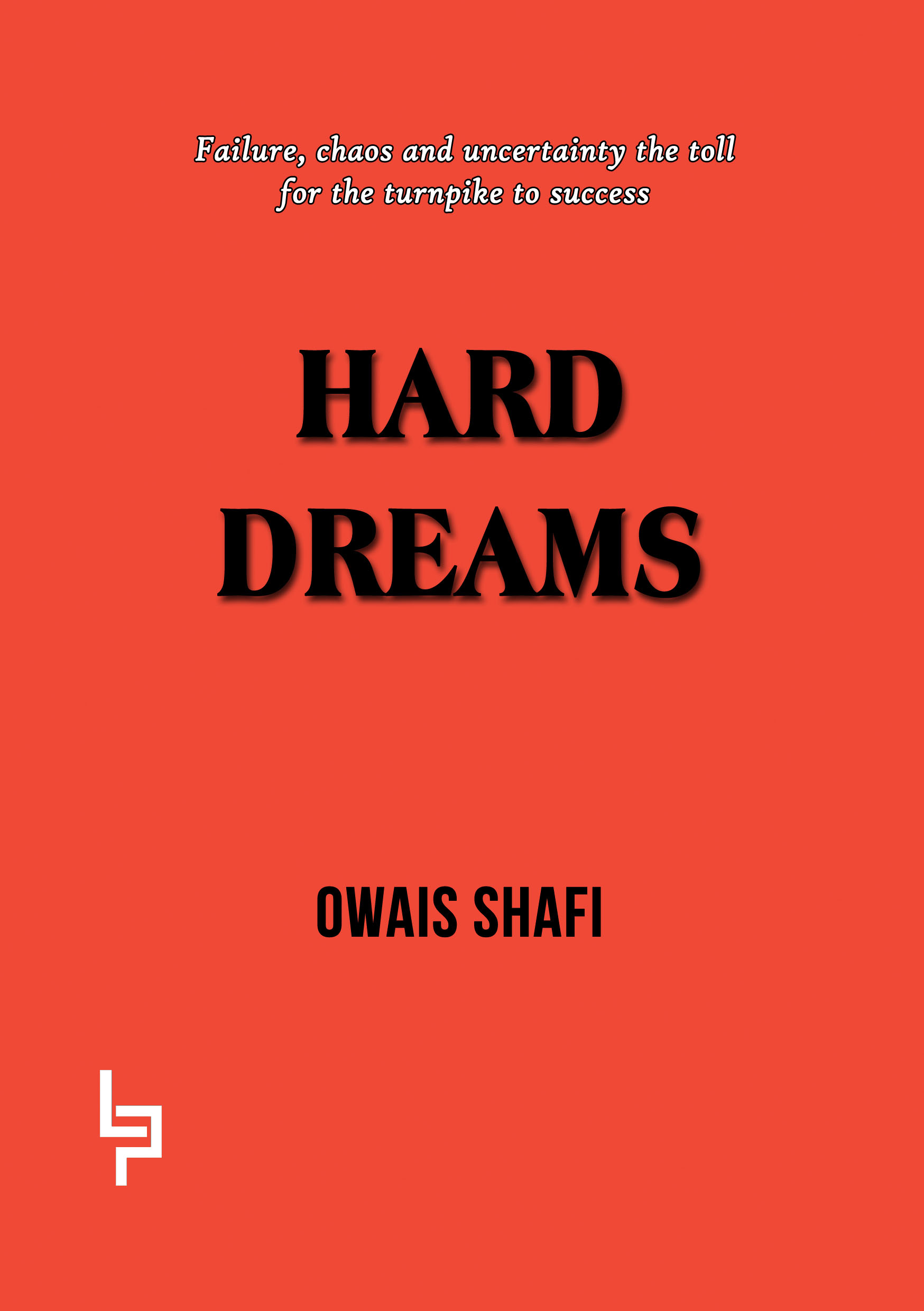 Hard Dreams
Owais Shafi
Novel
About the book
At every stage of my life, I was certain about how to feel about things, in general, I had opinions and as I grew beyond that stage of my life these views I had seemed to grow too, some for the best while the others, not so very much. Some made me positive, while the others made me a sceptic pessimist. I have lived 26 years of this life and experienced 20 of them, out of these 20, 16 years I have managed to store away in the form of small notes and journals, diaries and Facebook posts. In this brief retelling of my life, I sat down and went through these to try and present how I felt at different milestones of my life; from an elementary schooler who was up to no good, to a weird nerdy college guy. I have tried to present how I felt at those times to emulate a sense of how I as a person changed with time.
---
Details
Publisher
Lieper Publication Sukanya Ghosh Verified Buyer
A must read for all those people who are willing to take risks in life and believes in the process of "Uncertainty" in life. Beautifully written and I can well connect with the book. Aarti Ahuja Verified Buyer
This book is so pure. It describes everything in such a manner that it doesn't let you put the book down. Loved it. Omer Verified Buyer
In Owais's debut novel, a young man embarks on a journey of self-discovery with surprising results. It taught me that if you believe in yourself, you can be wherever you want to be. Gaurav Raj Verified Buyer
This book is based on the power of your thinking and believing in yourself. Mehak Mushtaq Verified Buyer
The book emphasizes on having a deep self belief. Knowledge, wisdom just come at one point of life. We need to be honest and dedicated to ourselves. Mehreen Zia Verified Buyer
This book in the genre of self help is now on the favorite list in my life. A must read book for those who are facing confusion in life. Dr Arif ul haq Wani Verified Buyer
To sum this book up on my take is; "Believe in God's Plan. Transformation and change will happen, the universe will listen to you. Just believe in God's Plan"