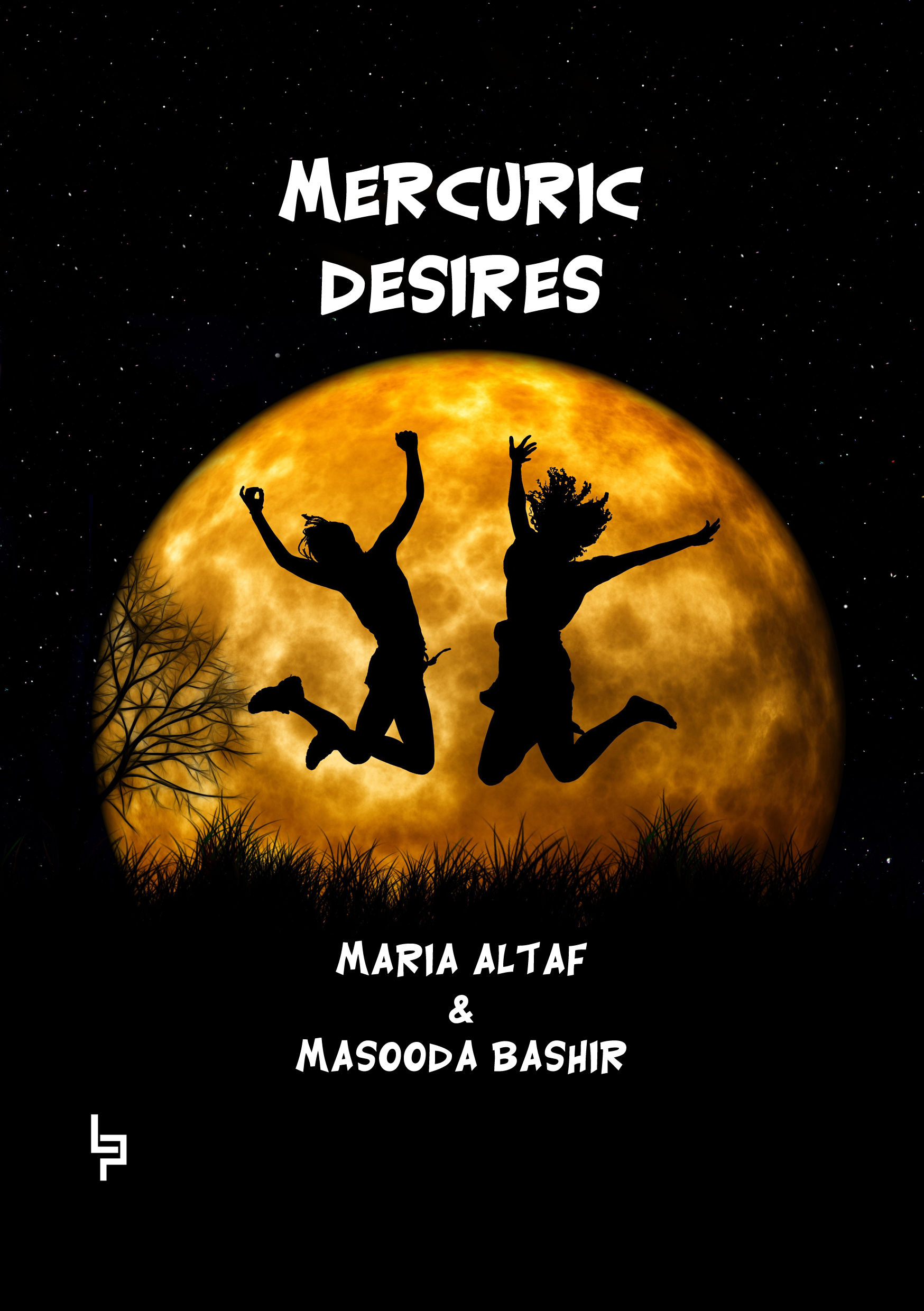 Mercuric Desires
Maria Altaf
Poetry
About the book
"Headlessness to my existence, Blarneying eyes and weaving tales, Long like the curls of longing, Short like life on the reunion!"
---
Details
Publisher
Lieper Publication Fatima Gillani Verified Buyer
What an amazing way of expressing feelings.Masked faces is my favorite from the whole book Aqsa zahoor Verified Buyer
What a wonderful and mind blowing way of writing.I want to congratulate both the authors fir their efforts. Farhana farooq Verified Buyer
Feel immensely pleased to read this book.. What an amazing, what a soft and calm use of words by poet Maria.. I suggest everyone to read this book🥰My best wishes to both poets.. Raise and rise Syed Hayat Verified Buyer
An amazing and beautiful piece of writing.. It took my heart..How soft language!come up with flying colours! Dr.khan Hania Verified Buyer
An amazing use of words..perfectly written..This first section written by Maria Altaf is just amazing.They way poetess has perfectly chosen topics is worthy praising!I would like to congratulate her.May both of poets have bright future ahead Nidhi Agarwal Verified Buyer
Pretty neat poetry section. I like what Lieper is bringing forward. 4.5 stars from me. Dr. Mehreen Arzu Verified Buyer
Had a chance to read this book. I must congratulate Faheem for helping these bright Authors come out. I loved the poems by Maria Altaf. Although needs to focus on grammar and flow but overall these poems are from heart. I wish both the Authors my best :))) Salika syed Verified Buyer
Just an amazing piece of poetry..poem Masked faces took my heart like anything! Talib Tariq Verified Buyer
This book is just wonderful!My suggestion is everyone should read it! Fahar Verified Buyer
The most amazing piece of poetry with both modern perspective and classical philosophy.