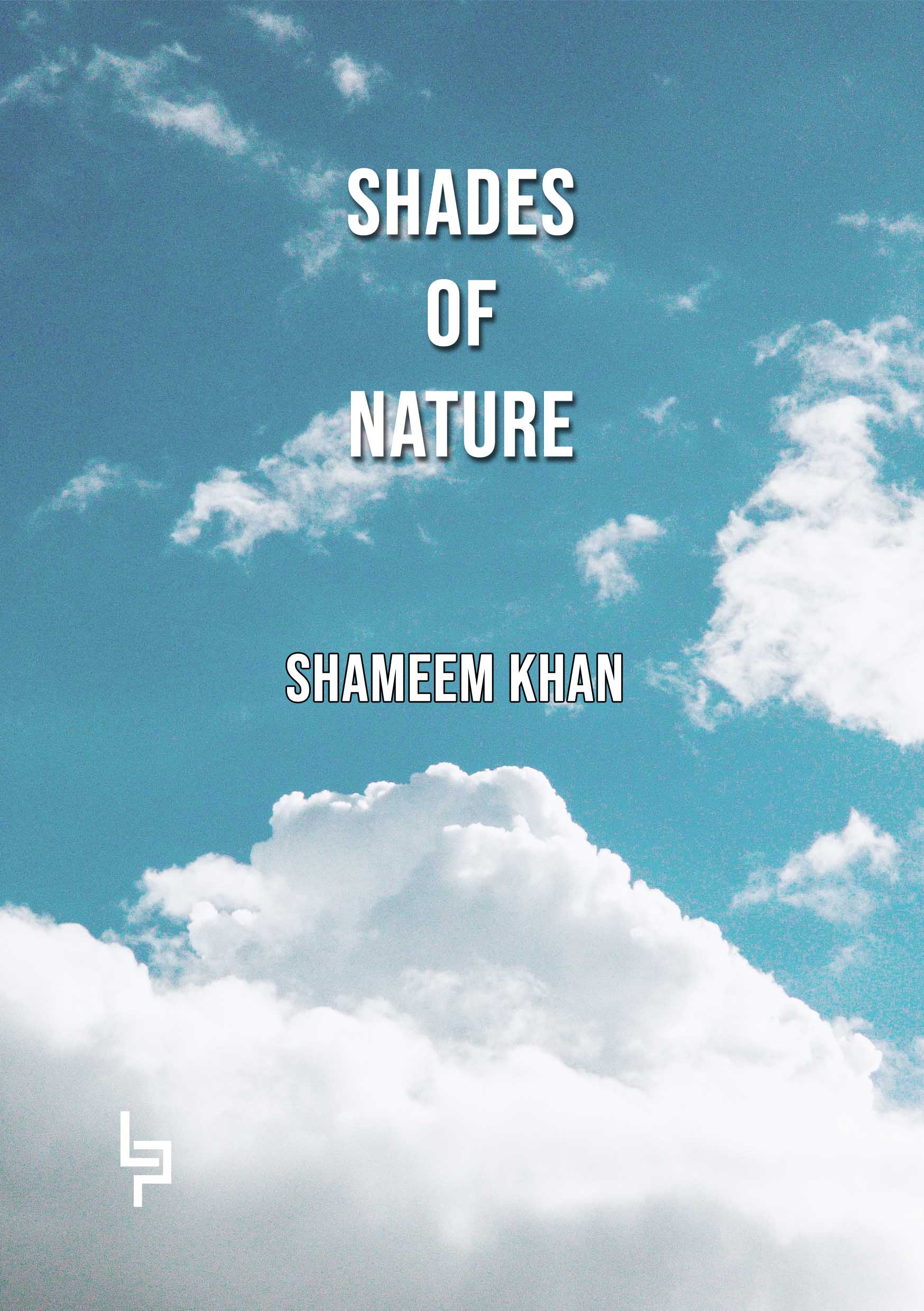 Shades of Nature
Shameem Khan ᛫
Paperback - Fullcolor
About the book
Butterflies roaming in bowers. Rain pouring in showers. Mountains full of snow. Seems God planted on them Trees in a row. What a scene And what a show, In brooks water jingling, To and fro. Wind rustling in woods, In a voice so low. Is Heaven so pretty, I ask God with a bow. God what is this secret, I want to know.
---
Details
Publisher
Lieper Publication
Book type
Paperback - Fullcolor Mukhtaar Ahmad Verified Buyer
Amazing work and great publication Anna Verified Buyer
Very nice book to read, very beautiful and positive thoughts have been put all across the book. I'd recommend this to everyone Misbah Bashir Verified Buyer
Her words are truly magnificent and out of the world. So refreshing and beautifully written. Loved every bit of it. Preeti Sinha Verified Buyer
This review is probably going to be very different because it's more of a realization, "I feel that when i was reading this book, I seemed to be smiling in fascination." and that's not very often happening around when i read books :) Aamir Tariq Khan Verified Buyer
What Shameem writes is very inspirational. These poems are very smooth and she has very different way of innocence in her poems. Most of the time, I was fascinated by some lines. Nighat Rehman Verified Buyer
Oh Dear God! This book is everything i expected from Shameem Khan after having already read her book. She has the magic of simplicity in her words. Super Inspired. Saleem Yousuf Verified Buyer
Ordered just now. Loved the first edition. This will be amazing for sure. Shameem aunty is my favourite author. Umar Mir Verified Buyer
I wasn't into poetry but after reading the cover of the book am already fallen into love with this book. Waiting for the order now. Midhaat Nazir Verified Buyer
It is such a good surprise to see Shameem Khan's second book. I haven't read it yet, but when Lieper uploaded about launching the book, I was excited and going to read it as soon i receive my copy.