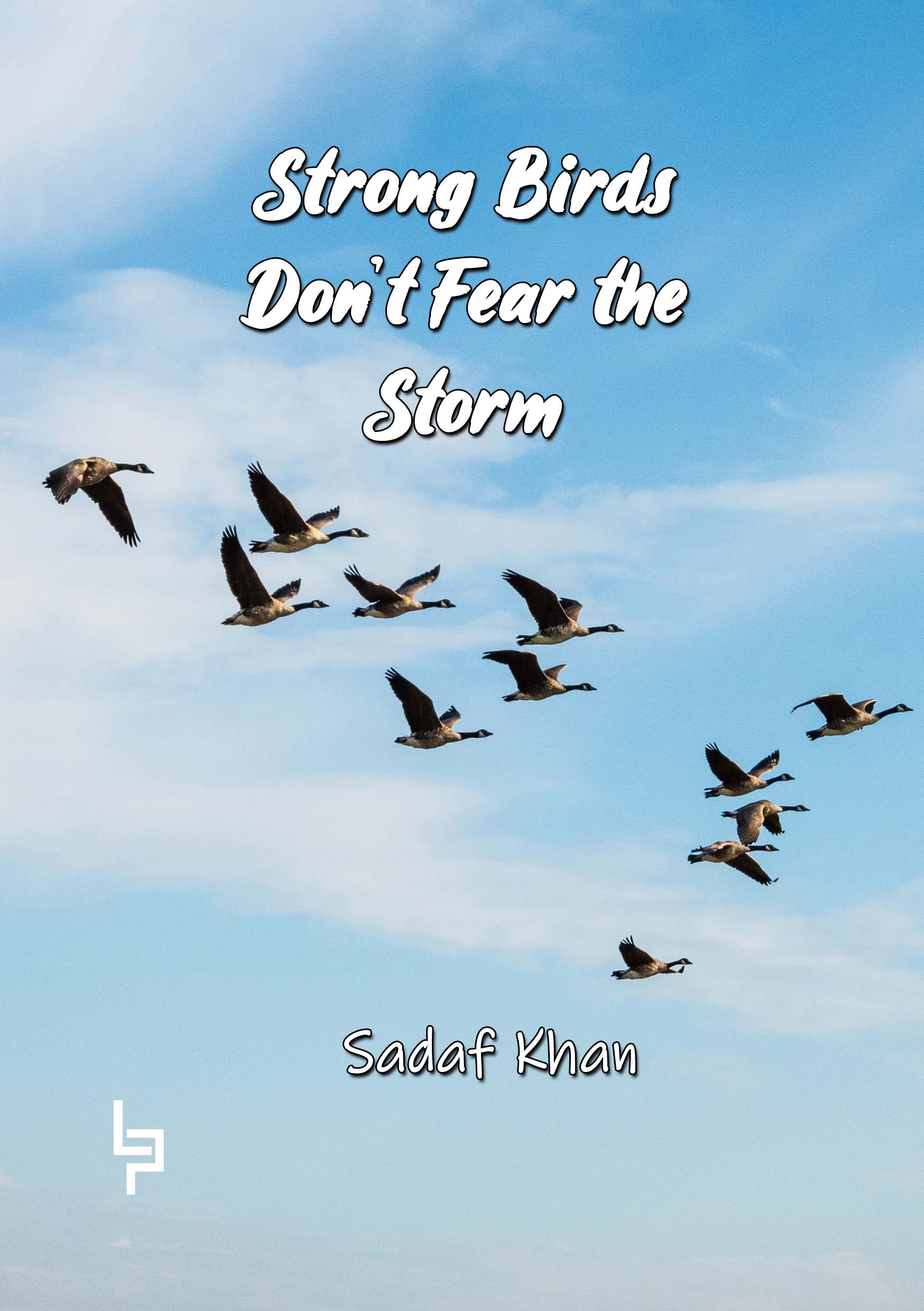 Strong Birds Don't Fear the Storm
Sadaf Khan
Poetry
About the book
'Strong Birds Don't Fear The Storm' is the author's debut book. Divided into 20 Parts, the book is a collection of poems that will take readers to a rollercoaster ride of emotions. It is about emotional breakdown and overcoming it. It is about rebuilding self and chasing dreams. It is about fighting and not giving up.
---
Details
Publisher
Lieper Publication Fajar imtiyaz Verified Buyer
Wonderful book of poetry. Amazingly portrayed every emotion. Felt every word of it. Hats off to the author. Fareeha Verified Buyer
It's wonder collection of poem It's worthy to read Recommending it for everyone Duha basharat Verified Buyer
Must buy for all poetry and poem lovers Ifra Verified Buyer
The book is full of strong and memorable poems. It will definitely bring a lil warmth in your life. 🎉 to the author since it's the debut 📕 Way to go! Maahi Verified Buyer
While reading the book i felt all the emotions . I can relate every ounce of my emotions . Beautifully written and framed . Best book worth buying and reading ❤️❤️❤️ Saba Zargar Verified Buyer
Every emotion written so gracefully. I did not keep the book down until I finished it. A must read✊ Aamir Hassan Verified Buyer
Woooww!!...This book is just awsome. Deep emotions are written in this book and it is very much motivating, really it is a best book by a great author. Reshi Atta Verified Buyer
The Best Book From the Best Author
Strong Birds Don't Fear the Storm