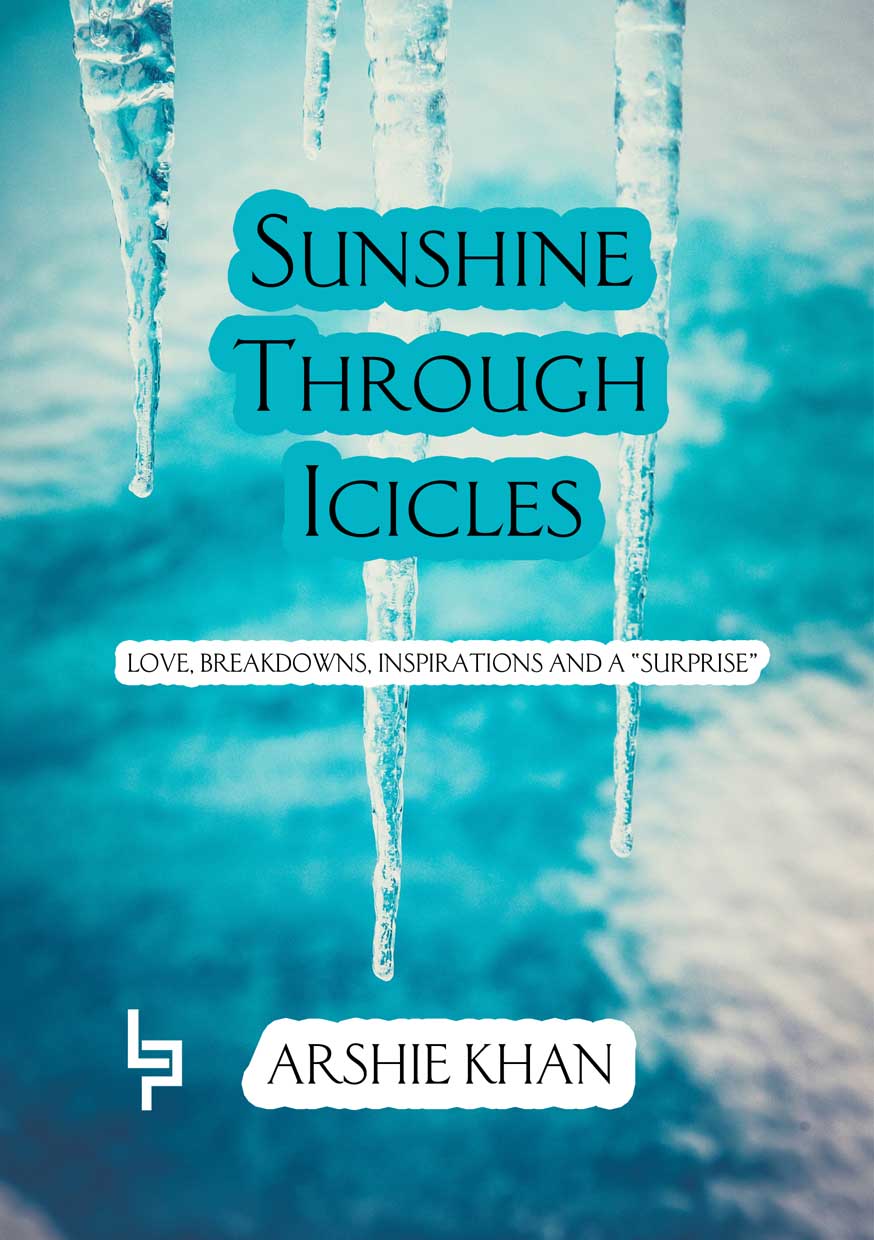 Sunshine through Icicles (Love, breakdowns, inspirations and a "surprise")
Arshie Khan
Fiction
About the book
Living with dignity is my mission, Taking up every challenge with precision, I promise to fight back, Till I am victorious.
---
Details
Publisher
Lieper Publication Faiz Ahmed Verified Buyer
If some of my fellow reviewers have reviewed this the book 'Sunshine through Icicles' I am pretty sure that all they would be talking about would be 'Surprise' (a story at the end. But I won't because honestly, I loved the poem more. The poems have a realistic touch. Hats off to this little Author. I give 5 stars and recommend it. Manci Verified Buyer
I have literally a suggestion of this young Author. "Go for novels" Don't do poetry. You are a born storyteller. You should write a Novel. I am sure you will make some good name and little suggestion is for to look into the style as well. Read few book. I am sure you will be better in Novel. 3.5 Stars! Aditi Prem Kapoor Verified Buyer
I had an idea that I was going to review a 'Poetry book' But poetry has never intrigued me and so I would definitely, be talking about the 'Story' The Author has titled it as 'Owner of the Soul' After reading it. I had tears in my eyes and that's the the success of an Author for me. Nafiya Mirza Verified Buyer
Honestly, a nuts shell of this book is the last session 'Surprise' a story. I have read more than 700 books in my life honestly I am recommending this book because we need to encourage such young Authors. Although great work! Saana Sarah Verified Buyer
When I got the book mail of 'Sunshine through Icicles' the cover took my eye. Then coming to the content. I would like to get raise my review on 'Surprise' What a beauty. Amazing story. Such stories are priceless but still, this Author is selling her book at 250 only. I loved it. 5 stars from me. Vidya Singh Verified Buyer
The core of consistency stands upon the development of rhythm. I found that in this book. Bright Future. Good Luck. Puja Khushaal Verified Buyer
Poetry has always been hard for me but some among the people 'Arshie Khan' a budding author have many times fascinated me to my core. I can't explain the beautiful poem on feminism. I love your writing style, dear Author. I am sure if you work hard you will be one day among the known Authors. Subra Heena Verified Buyer
The headshot of this book is good. I found it very emotional at the end and perhaps I personally feel that the ending of this book is 'Its beauty' Nice work. I will rate it 3.5 Saika Rashid Verified Buyer
The whole idea of reviewing a poetry book which has a the short story at the end was something I was upset for before reviewing. I personally felt that it's the job of professionals but then when I started giving it a read (followed by respected Faheem Sir's Suggestion) I was literally fascinated. I just can't explain the purity of this book. The story is a must read. I definitely recommend it.
Sunshine through Icicles (Love, breakdowns, inspirations and a "surprise")