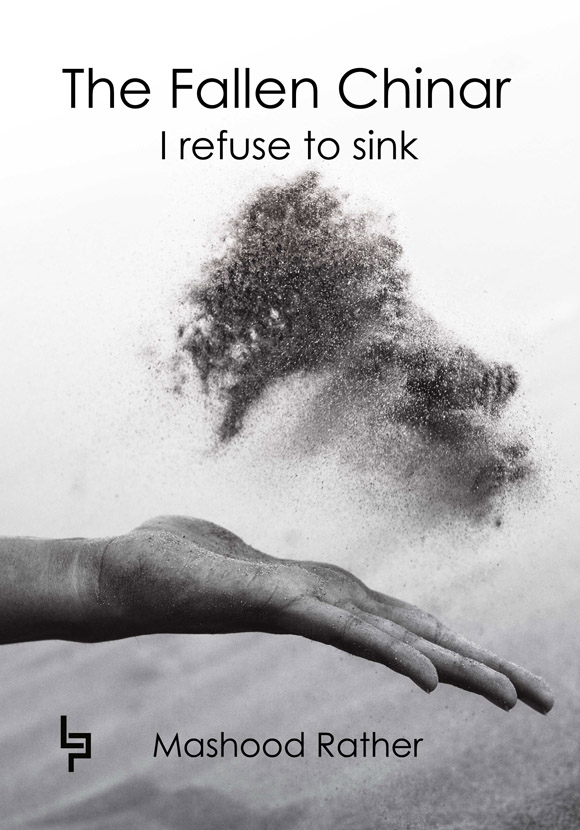 The Fallen Chinar (I refuse to sink)
Mashood Rather
Poetry
About the book
Night passed in bringing dreams home come alive and die, stars like maniacs twinkled and smirked. Runing in the streets wild Collecting the fallen tears _useless burning the tears to smoke.
---
Details
Publisher
Lieper Publication Mir Raafiyah Verified Buyer
One of the best poetry books... Great job my Mashood Ahmed Rather Rise and Shine Saadat Khan Verified Buyer
I burst in tears while I read this poem. Some of the poems are so deep, they just go into the heart. Such a strong voice. I loved the book. I will pass the word of mouth to many! Faiq Khan Verified Buyer
One of the best poetry books compared to all the poetry books I have read in the past few months. I will give it a 4.5 star. Irfana Hazari Verified Buyer
It would sound like a spoiler alert for readers but this book is for people who literally have deep emotional feelings. This book holds some beautiful touch of poetry. I wish all the success to the Author. Iram Mehr Verified Buyer
At the pace, Lieper Publication is going many people are extremely confused but their growth but I think if anyone wants the answer to that, they should read their books and I suggest 'The Fallen Chinar' It's Quality! Momin Mehraj Verified Buyer
This book has left a mark for sure. It has not only touched the conflict but everything I suppose! 4.5 from me! Meeran Fayaz Verified Buyer
I finished the whole book in 2 hours, I could have finished it early but some poems like 'Autumned eyes, Let tragedies dance, Little orifices' I got into thinking! Amazing work! 5 star! Priya Kumar Dutta Verified Buyer
I have traveled to Kashmir and witnessed the beauty. Autumn season is my favorite and I came across a poem 'Autumn in Kashmir' I burst in tears. I will definitely give you a 5 star and I will request my good friend Faheem, to get a signed copy from me! Mirza Aaqib Verified Buyer
I picked this book from its dedication page that quotes; dedicated to all those who met horribly altered charisma <3 This book indeed a beautiful collection of poems! Anjul Riyaz Verified Buyer
Pointing out the obvious from this book; quality over quantity. The young poet has proven that. Brave! Faizu-ullaq Verified Buyer
I personally have a different opinion regarding this book 'The Fallen Chinar' by an 18-year-old poet Mashood Rather. People obviously will take to the poems of this book but I would like to acknowledge the 'Preface' of this book. The Preface will give you a clear concept of the purity of this book. GREAT WORK!
The Fallen Chinar (I refuse to sink)