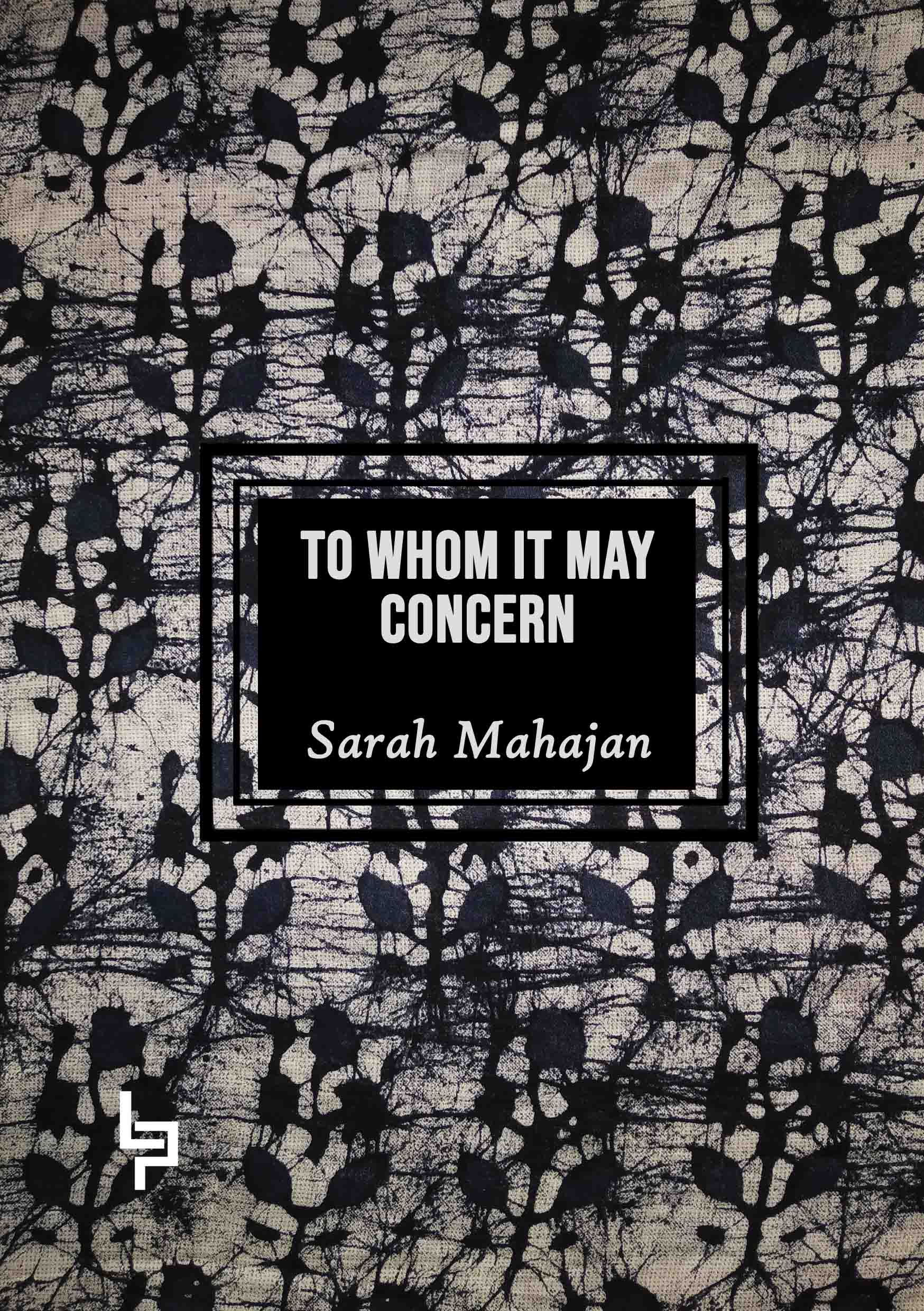 To Whom it May Concern
Sarah Mahajan
Poetry
About the book
Poetry is a moment, a moment, To melt into life, Before the duping veils of reality, Regain their throne, Before they drop us back, Into the abyss of everyday. This is all there is, this A moment Here's where one lives it, here In ink and paper.
---
Details
Publisher
Lieper Publication Mohsin Jeelani Verified Buyer
Beautifully written, Superior Diction , natural imagination , lovely poetic expressions and what not. Mureed bana diya Sara Mahajan, keen to see more ...