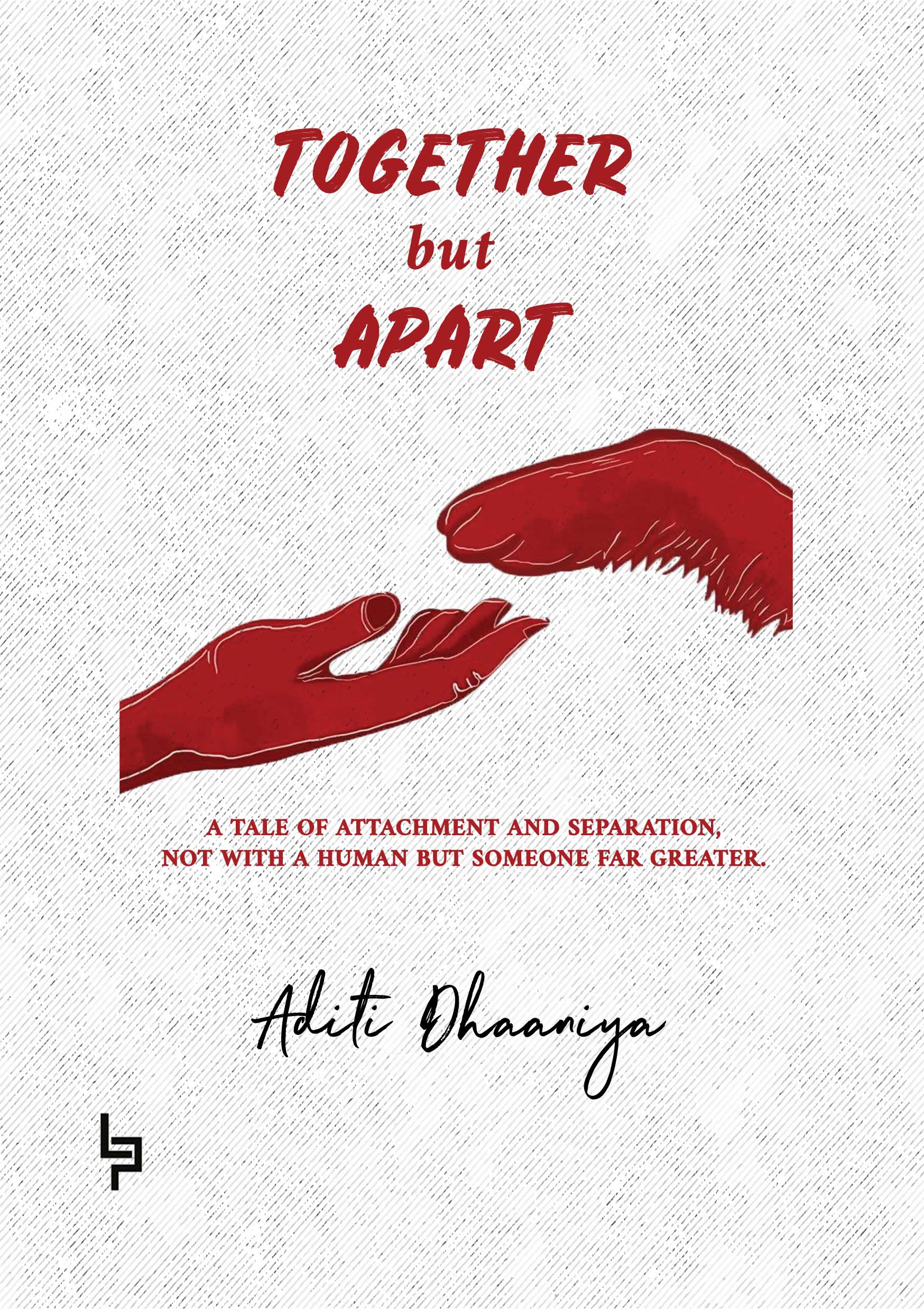 Together but Apart
Aditi Dhaaniya
Novella
About the book
Aditi, the youngest in her family has all the things she wished for. As she matures, her curiosity towards the doggos grows. She gets infatuated with them. She seeks to have one at her home and her wishes are answered only for it to be undone with a devasting end.
---
Details
Publisher
Lieper Publication Vibhav Verified Buyer
I loved it.💫 To be honest I didn't take the title seriously  neither did i fairly know what it was about. But the way it is presented ,starting with life before and after meeting your buddy, the unfiltered emotions it has all. Do give it a read if wanna groove in a crazy ride of the emotions !! Bhoomi Verified Buyer
It was something really different and tranquil. It beautifully portrayed the bond. Wishing you luck. Srishti Kanojia Verified Buyer
All the best Aditi, keep writing don't stop your thoughts to come out Taranpreet Verified Buyer
Loved how beautifully you've portrayed the whole story Good to see something different from just romance .. keep going thumbs up 👍🏻 You are superstar Kamakshi Verified Buyer
I know we are strangers but your thoughts connects us..wishing you lots of success dear Aditi , it was insightful and beautiful Ishan Wahi Verified Buyer
Hope this book becomes a best seller🤩 Kaushal Vyas Verified Buyer
Many many Congratulations Aditi for your Debut Novel. You are doing really Amazing work. Really Happy for you. Good Luck Champ. 🌟🌟🌟🌟🌟 Rishsbh Datta Verified Buyer Irin sarna Verified Buyer
An awsome thought of doing and showing the true love💕