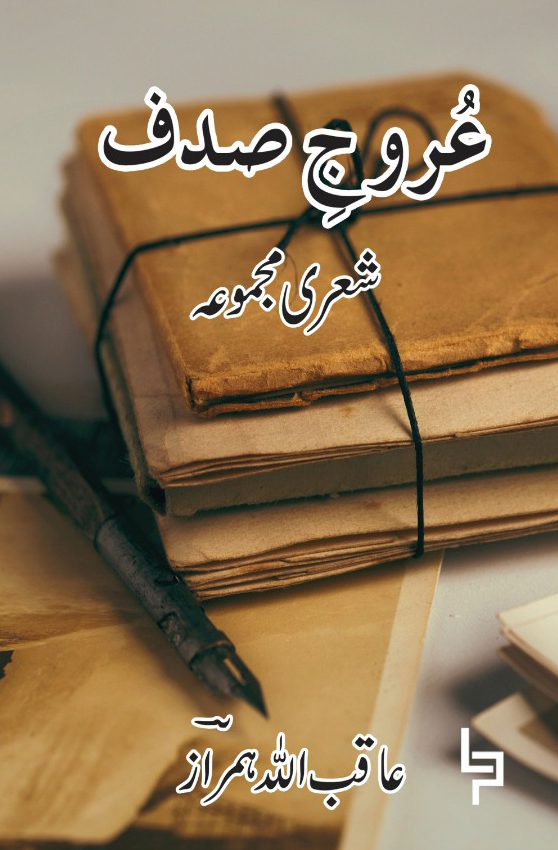 Urooj e Sadaf
Aaqib Ullah Humraaz
Urdu
About the book
جنت نہیں جہنم ھے یہ کشمیر میں برپا ماتم ھے یہ آکے مجھ سے جنگ کر لو ہاتھ میں میرے قلم ھے یہ
---
Details
Publisher
Lieper Publication Owais siddiqui Verified Buyer
Awesome book.. must read for urdu lovers Mir Raafiyah Verified Buyer
My all good words cannot define the beauty of this book.....The depth of your words is very amazing....I just love this book....I love your writings....You are a very wonderful writer....May you get more and more.....May you be blessed with all the blessings of Almighty...Ameeen Mohammad areeb Verified Buyer Sheikh Rasik Verified Buyer
The work you have done is quite stirring. The indefatigable efforts you have put through the dark nights have made your work a paragon. Sheikh Aarosha Verified Buyer
Mesmerizing piece of art.You simply put the reader in a different state which is guided by your emotions and thoughtfulness. It won't be unjust to say that your way of writing gives the reader taste of Mirza Galib's poetry.May you reach the pinnacle of success. Mudasir shaidayi Verified Buyer
Asmaan ki faraazi bhi tujh pai rashq kare Khuda tujhe duniya ki amamat aata kare Aisha yaseen Verified Buyer
beautiful poetry 👏 Each line touches ur heart, Lovely collection of poems, excellent piece of work Sadaf qazi Verified Buyer
Such an amazing and wonderful book.The depth seen in his work is really outstanding and appreciable.. ayaan khanday Verified Buyer